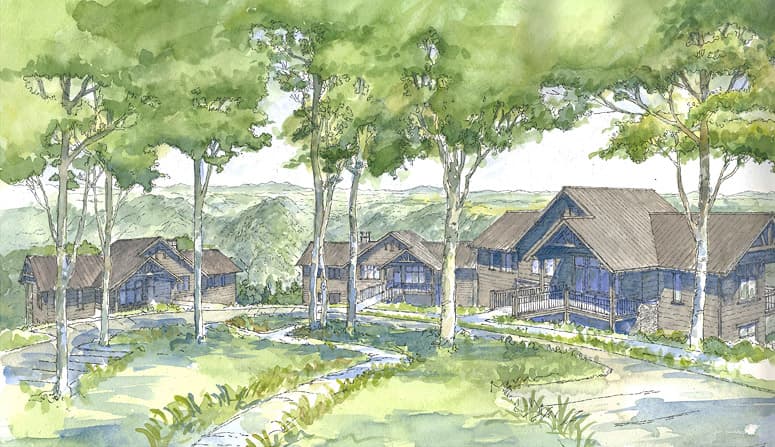 Pinnacle Cottages at Virginia Resort due to open soon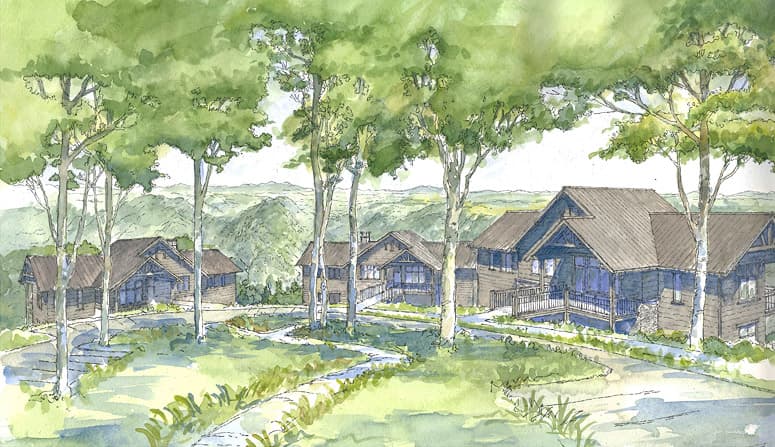 Perched above the Dan River Gorge near the Blue Ridge Parkway in Virginia, Samsel Architects' project for Primland Resort is nearing completion. We designed four new structures for Primland, aptly named the Pinnacle Cottages in reference to the nearby Pinnacles of Dan. All four structures house four guest suites that each offer spectacular views of the Gorge and the Pinnacles below.
Eight of the sixteen suites contain living areas with fireplaces and kitchenettes, and a large covered porch in addition to a private bedroom and bathroom. The remaining eight smaller suites are configured as conventional hotel suites, with a private bedroom, bathroom, and balcony.
The structures have a dark and woodsy palette with stained wany-edged white pine siding and heavy timber accents to compliment the natural setting within this 12,000-acre resort. The Pinnacle Cottages are accessory to the Main Lodge, which consists of 26 guest rooms, 2 restaurants and a world-class spa, among other guest amenities. The Pinnacle Cottages continue Primland's established aesthetic of natural and native exteriors and "warm modern" interiors. The interior palette consists of natural materials, like stone and white oak, applied in a composition of clean lines and simple forms.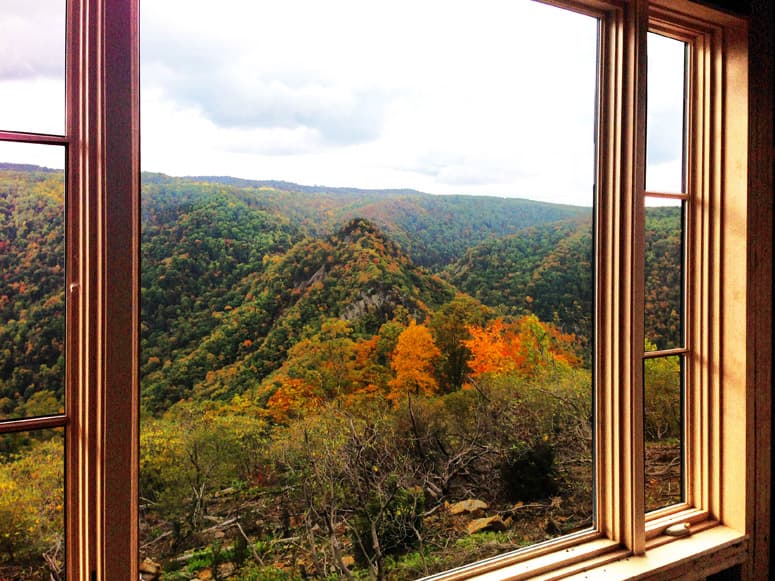 The cottages should be completed and furnished this spring, with reservations available late May. For information about the Pinnacle Cottages, visit the Primland website.