Master Planning is an important first step in the design process for many projects. We work with our clients to develop a long-term plan that considers their vision, budget and the opportunities of the land.  A Master Plan is a valuable tool for prioritizing and executing goals and can be a reference guide that our clients rely on for years of financial planning and decision making.
Back to Services
Non-Profit Master Planning
Over the past 35 years, we have worked with many non-profit organizations to create a vision for their future. Working closely with staff, donors, and other stakeholders, we facilitate conversations designed to create a strategy for renovating existing spaces and imagining new facilities. Asking the right questions can create an environment where we build consensus and identify solutions that meet the needs of the organization, their mission, and the greater community.

Residential Master Planning
Many clients approach us with the need to create a Master Plan for their personal property. These plans may consist of multiple buildings for family, rental cabins, and equestrian properties as well as land planning for farming, gardening and environmental conservation.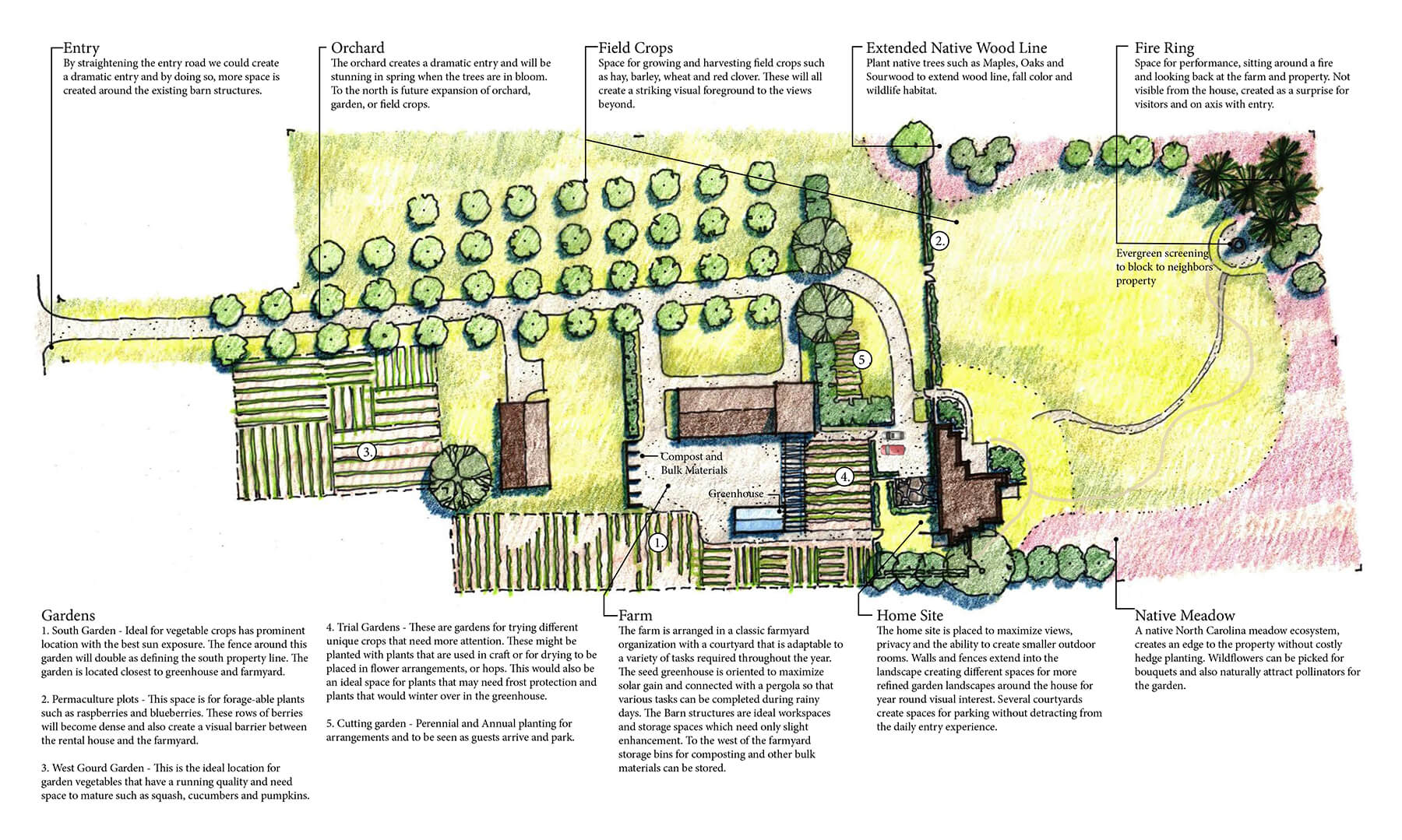 Small Family Farm in Weaverville, NC (in association with Drake Fowler)
Master plan for a small family farm including existing building assessments, a new residence, orchards, permaculture, a greenhouse, and vegetable gardens.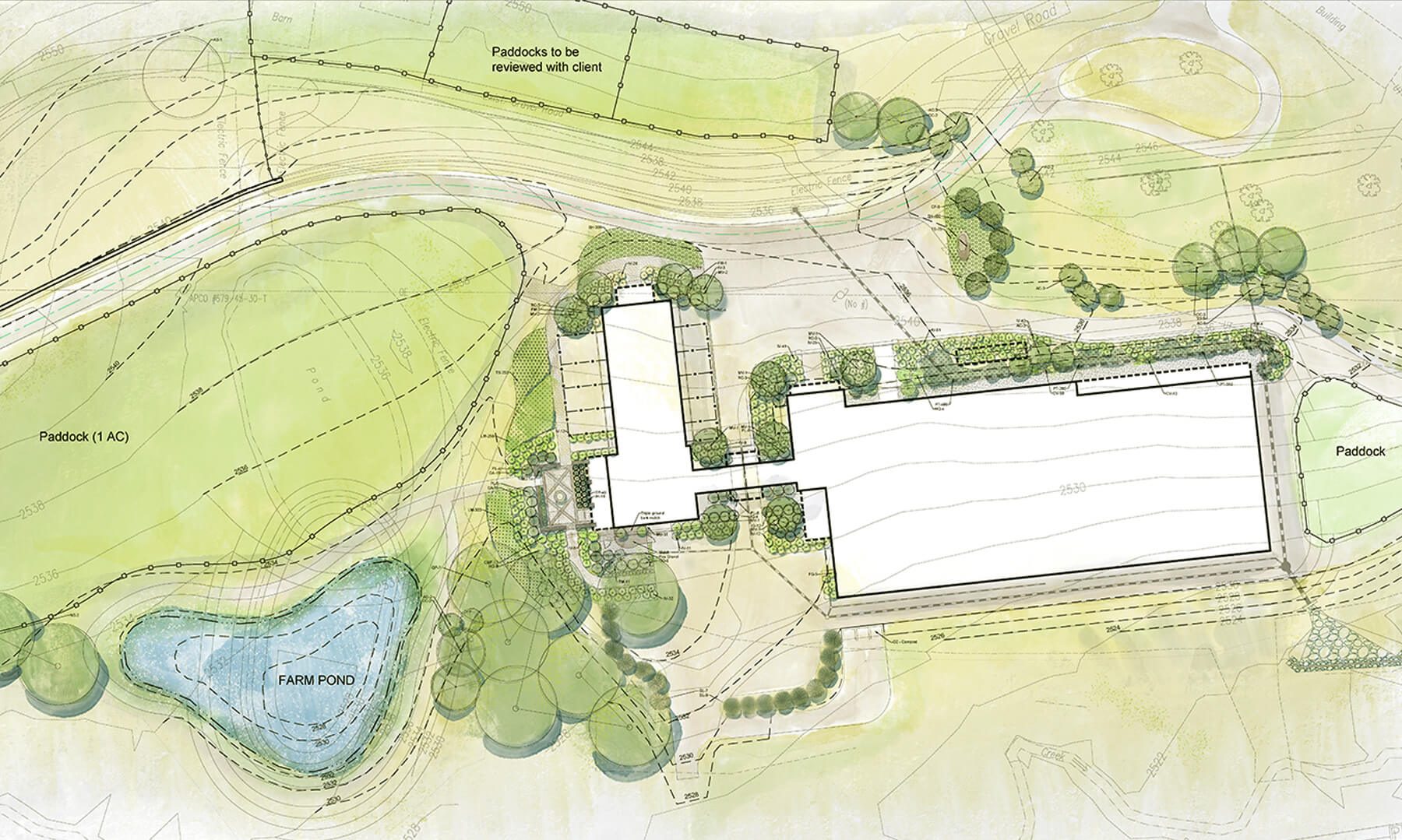 Horse Farm in Floyd, VA (in association with Drake Fowler)
Our studio has a lot of experience creating master plans that incorporate appropriate spaces for horses. This master plan is for a 10-acre horse farm including a main home, horse barn, arena, paddocks and pond.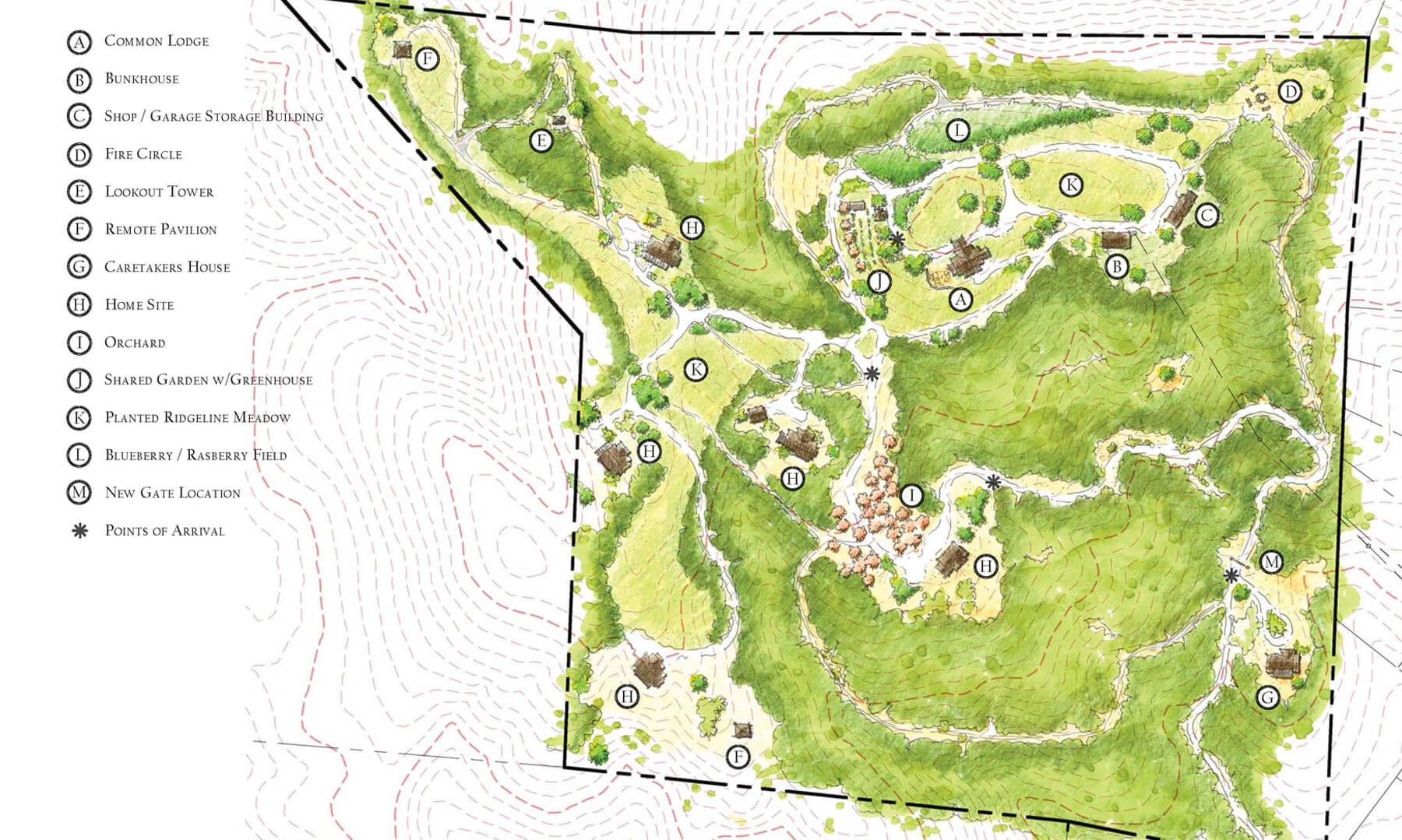 Master plan and site analysis for a multi-generational family estate including multiple house sites, a communal lodge, orchards, a greenhouse, gardens and amenity structures.
Designing a thoughtful campus involves many layers of factors including preserving the existing landscape, building functions and flow, aesthetic continuity, circulation, and safety.  We work collaboratively with our client's key stakeholders to establish long term strategies that help inform short term decisions that ultimately save our clients money and resources.   Examples of our past success include a 10 year Master Plan for Evergreen Community Charter School (below) and several key areas on the campus of Warren Wilson College.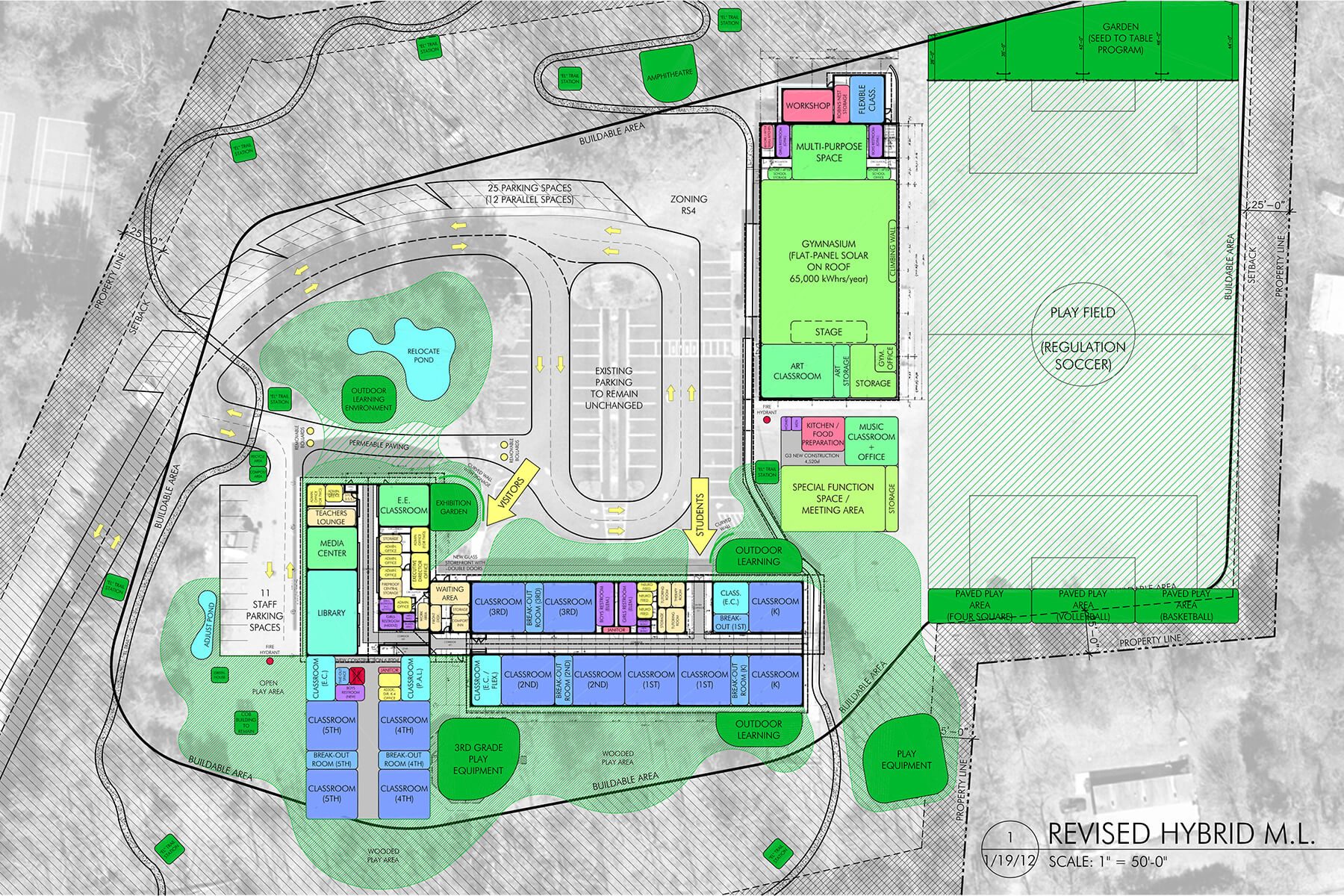 Evergreen Community Charter School Master Plan